Newbie
Posts: 11
Joined: Mon Sep 21, 2015 7:32 pm
nospam: no
Thu May 11, 2017 9:04 pm
Not much fishing chatter on here! Thought I'd share a couple pics from our recent trip down south. Maybe not interesting for the guys on the coast, but from us Midwesterners I'll say you'all don't know how good you have it! We trailered our 197 Islander 800 miles each way from west central Indiana, and fished most of a week taking a couple high wind days off.
Brought home a bunch of filets, whiting and slot redfish, and the wife caught a 34 inch red, unfortunately only had cell phone then (crummy pics).
The sandbar sharks were in, pupping, I suppose, and we played with them a few times. You couldn't keep a big bait in the water for more than 15 min, and after cranking a couple of the volkswagons up from the bottom I'd say "lets go find some whiting!...my back needs a rest!" For big sharks we ended up catching 6 big sandbars (7-8.5 ft) and a jumbo blacktip, probably 6.5 ft, all were dehooked and released cleanly. All females. Its so hard to get good pics of these big guys that show the real size, several you could have just about stuck your head in their mouth
. I know you coastal guys probably try to avoid these things, but its so cool to us to be able to target big fish like this!
Oh, the new Riptide Terrova 112 worked like a champ! With pretty heavy chop some days and the fast tidal currents it held us right on spot, and a full day the battery would still show 1/2 full. About 1000 times better than grunting the anchor!
At the dock (me monkeying with the livewell, the Captain on the seat, and the Admiral taking picture
):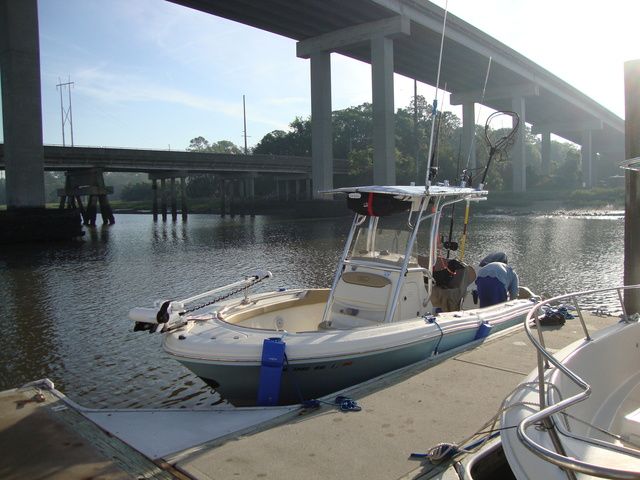 This is a 50 wide Tiagra reel and 50-100 wt rod.....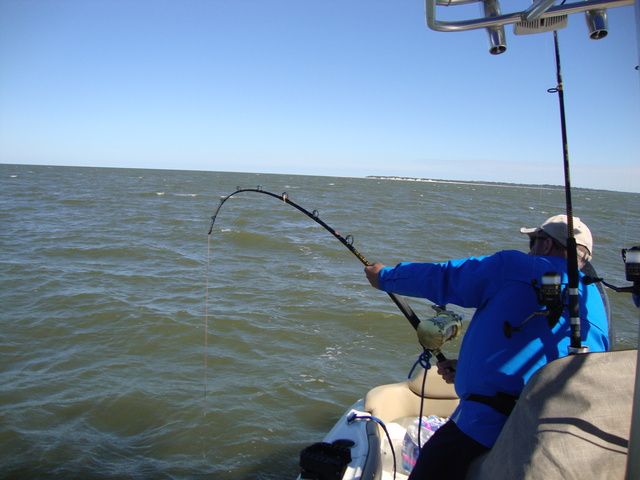 Color!!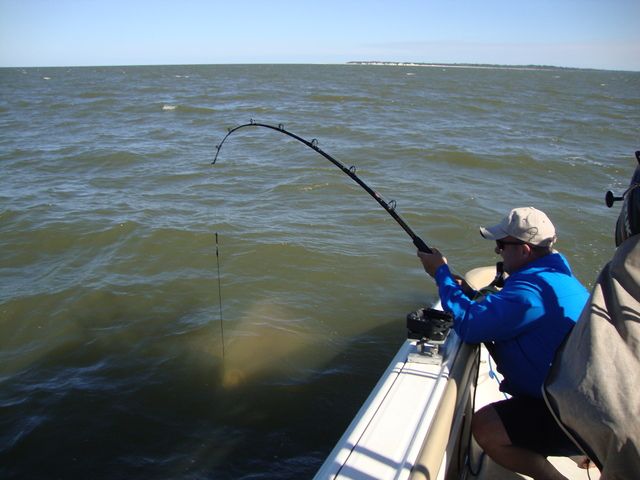 Yep, its a biggun!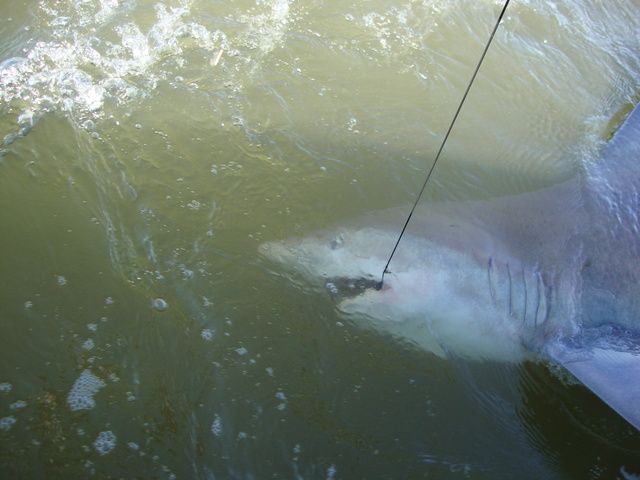 Pioneer Boats ad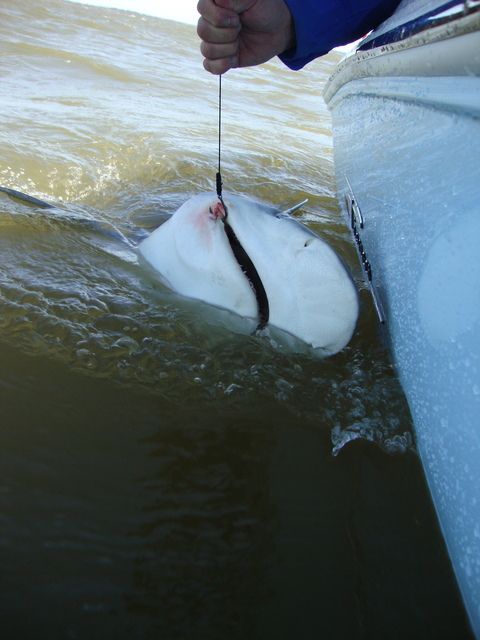 Sometimes they don't like the dehooker....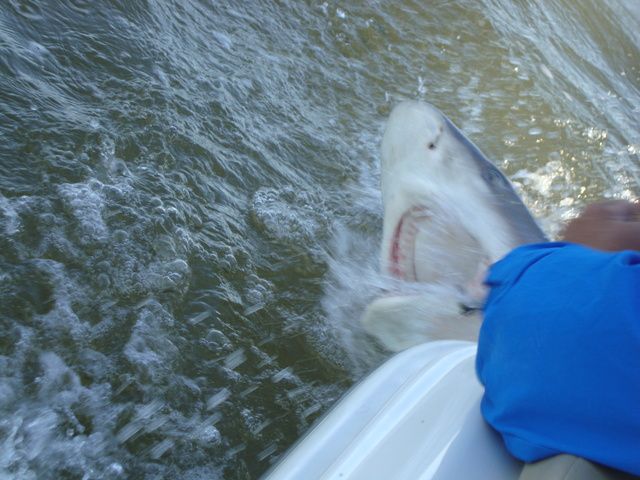 And another nice one....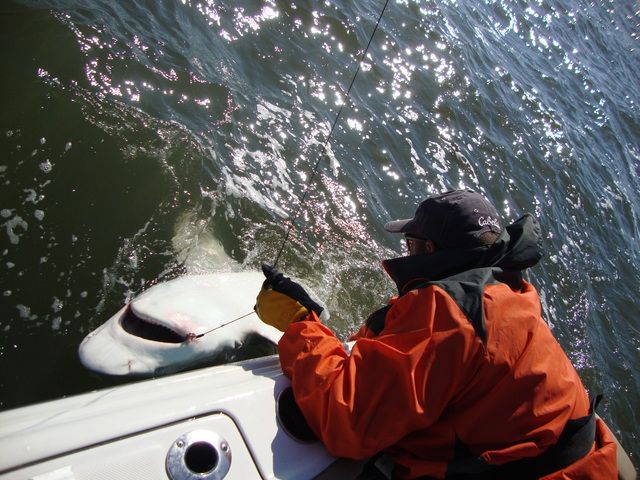 Cute little guy! (No Fugu for me!)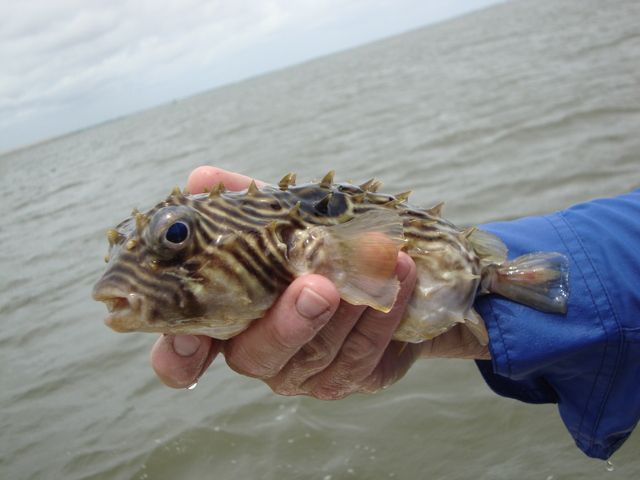 We are still recovering from the trip, trying to catch up on sleep, but can't wait to drive down there again!
jl