Superstar member
Posts: 219
Joined: Fri Feb 26, 2010 10:13 pm
Location: Cudjoe Key, Florida
nospam: no
Sun Jun 21, 2015 10:24 am
Spending a couple of weeks trout fishing in the SW. A little different than the lower Keys. Water is high due to Spring run-off but did manage some decent brown trout on the Pecos outside of Santa Fe.
S.W. Colorado could not fish the Gunnison but was able to fish a lake near Ouray Co. Fun with many smallmouth.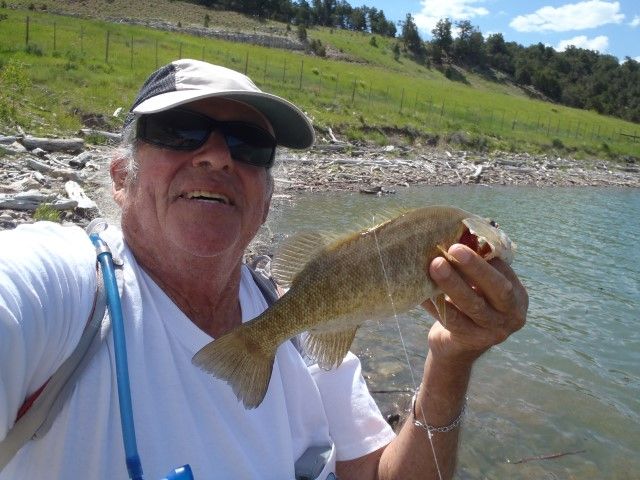 Lots of fun on a 5 wt with WF Fl line. Indicator fly with nymph droppers for trout & relatively large # 2 & 4 gaudy streamers & clousers for smallmouth.
Ron Conner: Release the fish, keep the memories. Once a Knight is enough.