Superstar member
Posts: 507
Joined: Fri May 18, 2007 8:24 am
Location: riverland terrace, james island, sc
Thu Jan 01, 2015 12:58 pm
made the trip to Fla to see my father-in-law. hooked up with my fishing partner for a day on Bulow Creek.
lost the first fish of the morning, which would have been my biggest snook to date. caught plenty of this size.
caught one of the darkest reds I've seen in a while, but they get very dark in the tannin water.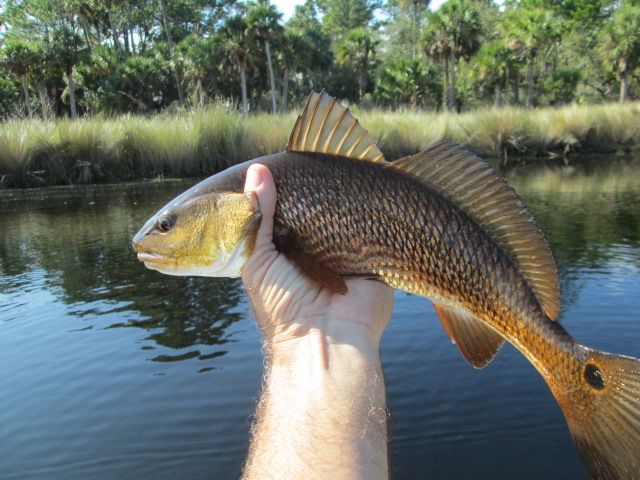 my guide with a nice snook. he hooked up with a tarpon, but it jumped off.
also caught, but not photographed were numerous largemouth bass, which meant we made the 3 species "Bulow Slam". and all were one the same Rapala lure.
the next day, fishing from a canoe, I caught two palm-size bluegills at the same tree-lined bank, on the the smallest size of the same Rapala lure....
186 cape island, carolina blue hull, 150 VMax, & my golden retriever