Superstar member
Posts: 215
Joined: Fri Feb 26, 2010 10:13 pm
Location: Cudjoe Key, Florida
nospam: no
Sun Apr 21, 2013 11:16 am
Wanted to say, "something different" but I've already used that. Coming in from the reef the other day off Cudjoe Key, we saw "something different." At first I thought it might be a body-no fun, getting closer saw that it was a turtle that looked as though its shell was split.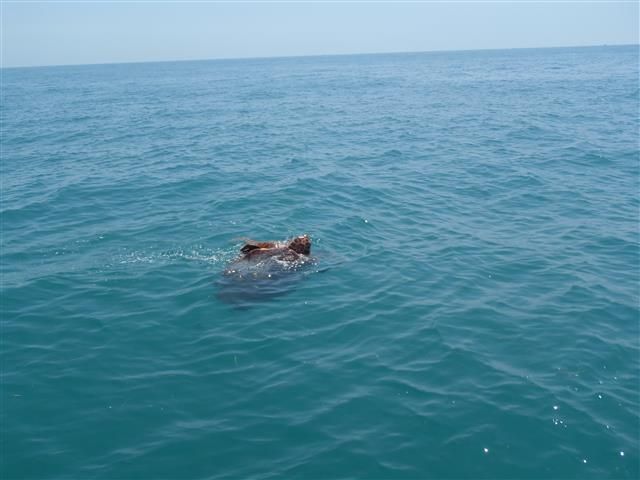 Fortunately getting closer we saw that it was in fact 2 turtles & I suppose this is their mating season.
We left them alone & felt good that we were able to witness this event. Okay, the trout were also in force.
Ron Conner: Release the fish, keep the memories. Once a Knight is enough.