Advanced member
Posts: 193
Joined: Thu Apr 10, 2008 12:32 pm
Wed May 24, 2017 8:45 pm
For those with the older Pioneers with the Igloos, this may be of interest. I purchased an RTIC 65 to replace mine and ordered a cushion from Butthurt seats. The cooler lines up great with the existing floor brackets and stays put with some stainless lock brackets to use as tie downs. Below are links where I purchased. All for less than a YETI. I'll post pictures once PhotoBucket gets back online..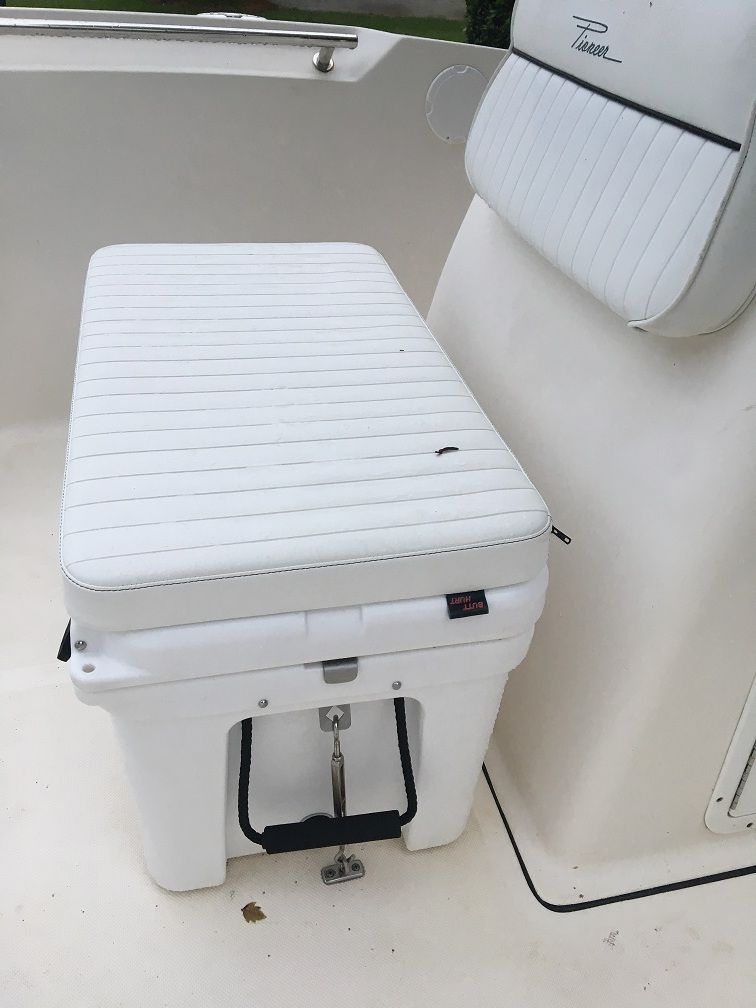 Seat cushion
https://www.butthurtseats.com/products/rtic-65-cushion
Cooler
https://www.rticcoolers.com/shop/coolers/roto-molded/RTIC-65-White
Lock brackets
http://www.ebay.com/itm/YETI-RTIC-Cooler-Lock-Bracket-Made-of-1-8-Thick-Stainless-Steel-/201814910653?hash=item2efd1b26bd:g:lmYAAOSw32lYwHXj
Time to drop anchor and have another beer!