Newbie
Posts: 30
Joined: Sun Nov 14, 2010 6:17 am
Location: Brisbane, QLD, Australia
nospam: no
Fri Oct 03, 2014 7:16 am
Hi all,
Decided to add a few accessories to my Cape Island from my local boat Pimper.
Wanted a removable bait board fitted to the rear casting deck that was functional but not obtrusive to the rear casting deck, something that was sturdy and not rattle while on the water. Pretty happy with the results, removable by the 4 wing bolts that can also have nylon nuts fitted under for a more permanent fit if wanted.
Also wanted a rear boarding ladder to make it easier to board the boat on the water or shore. Water test tomorrow and will report back.
Regards
Aaron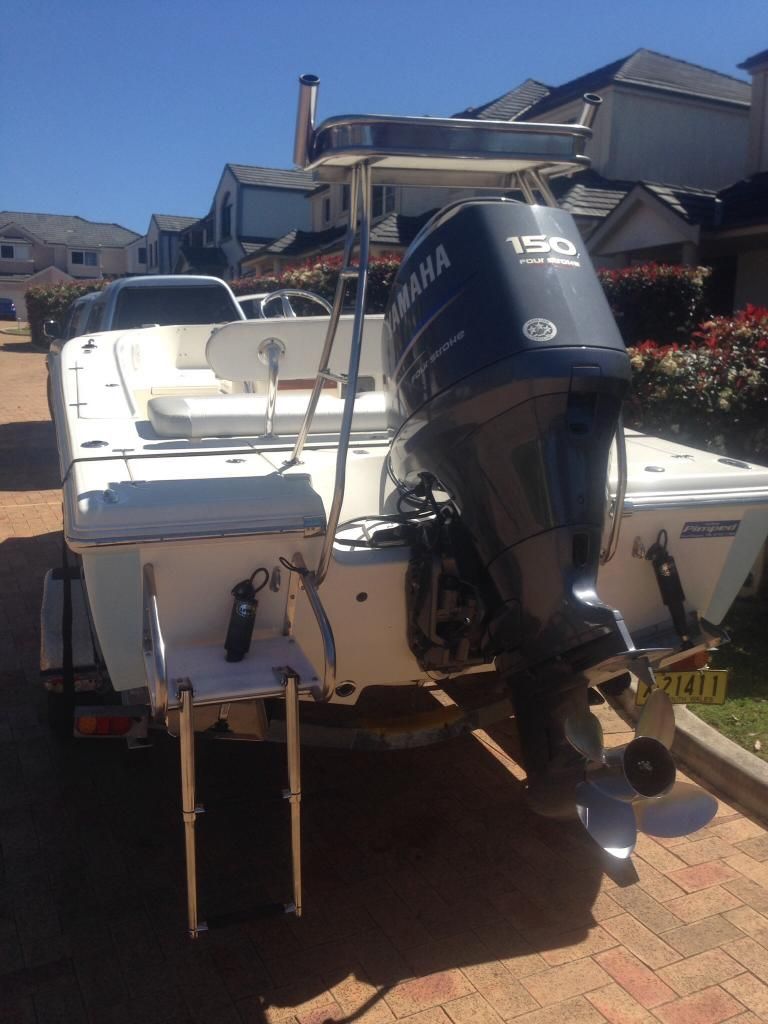 Cape Island 186 with Yamaha F150