Superstar member
Posts: 645
Joined: Tue Jun 05, 2007 2:46 pm
Location: Goose Creek, SC
nospam: no
Mon Mar 03, 2008 11:16 am
Here's a
Blacken Dolphin
recipe for ya'll. You could use just about any fish if you'd like.
Hope ya'll enjoy...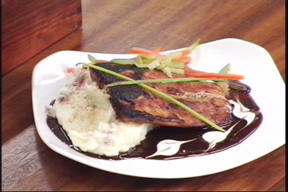 Recipe...
http://www.fishingcook.com/poc/blacken-dolphin.pdf
Put the previous 2 recipes with this and pair it with a New Zealand or Australian un-oaked chardonnay wine (or your favorite whin) and you have a full 5 course meal .....
.