Unfortunately, this would be my fault. The spammers are brutal and I think that Facebook is easier for most. I have to sift thru 100's of emails per week to see if any of these are actual people.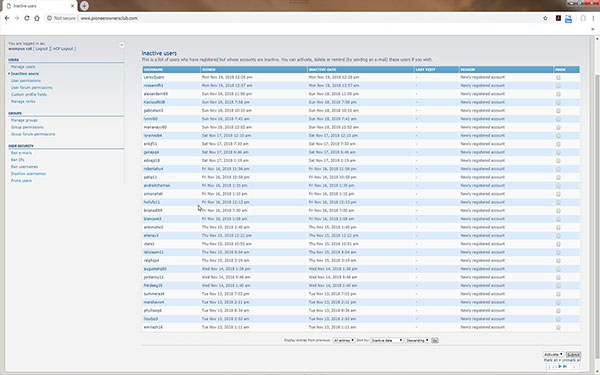 One of 3 pages of spam request...
The week spam measures are just not working and I've been looking to move the site.
As for the picture posting, the database is not large enough to host images and that's why you need an off-site host smilar to photobucket. Sorry.
I apologize about the bitching. Just wanted to let y'all know I'm aware and am trying to fix it...
D